Hi everyone. Welcome to another issue of Naavik Digest! If you missed Wednesday's issue, we published a research essay about Africa's mobile gaming opportunity and covered several top new items.
Today, we're sharing our premium analysis of the mobile Match subgenre. We also analyze how PlaySide Studios is leveraging TikTok to turbocharge downloads of Dumb Ways to Die — and include advice on how your games can better succeed on TikTok, too.
Let's dive in.
The State of Mobile + Solana and Web3 Gaming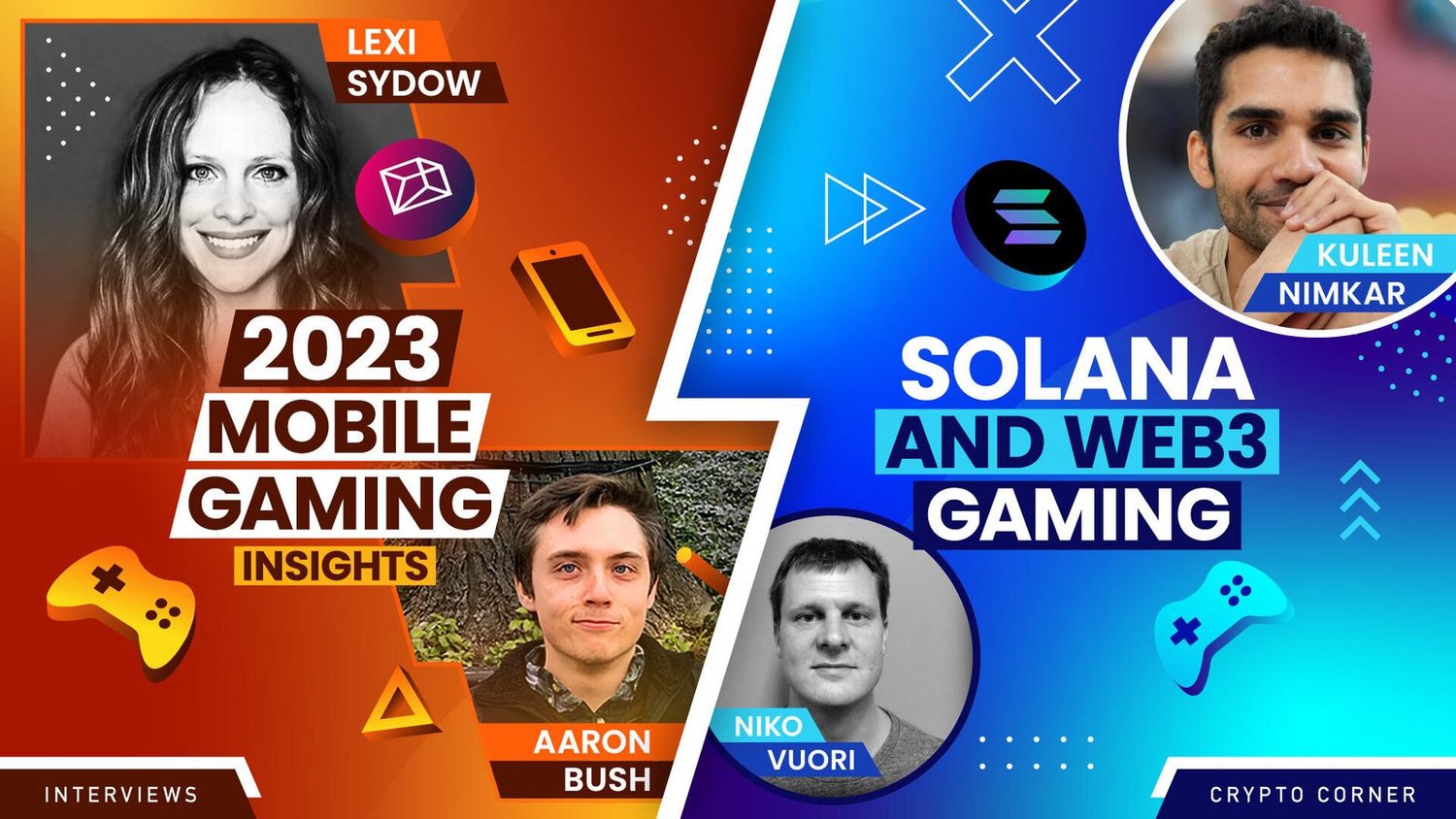 Lexi Sydow: The State of Mobile 2023. In this episode, Lexi Sydow – Head of Insights at data.ai – joins Naavik co-founder Aaron Bush to discuss data.ai's State of Mobile 2023 report, the performance of various mobile gaming genres and subgenres, where the market is heading next, and what new features data.ai is building. Website | YouTube | Spotify | Apple Podcast | Google Podcast.
Solana and Web3 Gaming. Web3 game developers have choices to make regarding which blockchain they build on. In this episode, your host Niko Vuori talks with Solana's Director of Gaming, Kuleen Nimkar, about Solana's support for the growing web3 gaming ecosystem, making direct investments into web3 gaming startups, the company's ambitions for their upcoming Saga mobile phone and much more. YouTube | Spotify | Apple Podcast | Google Podcast.
#1: Everything You Need to Know About the Mobile Match Subgenre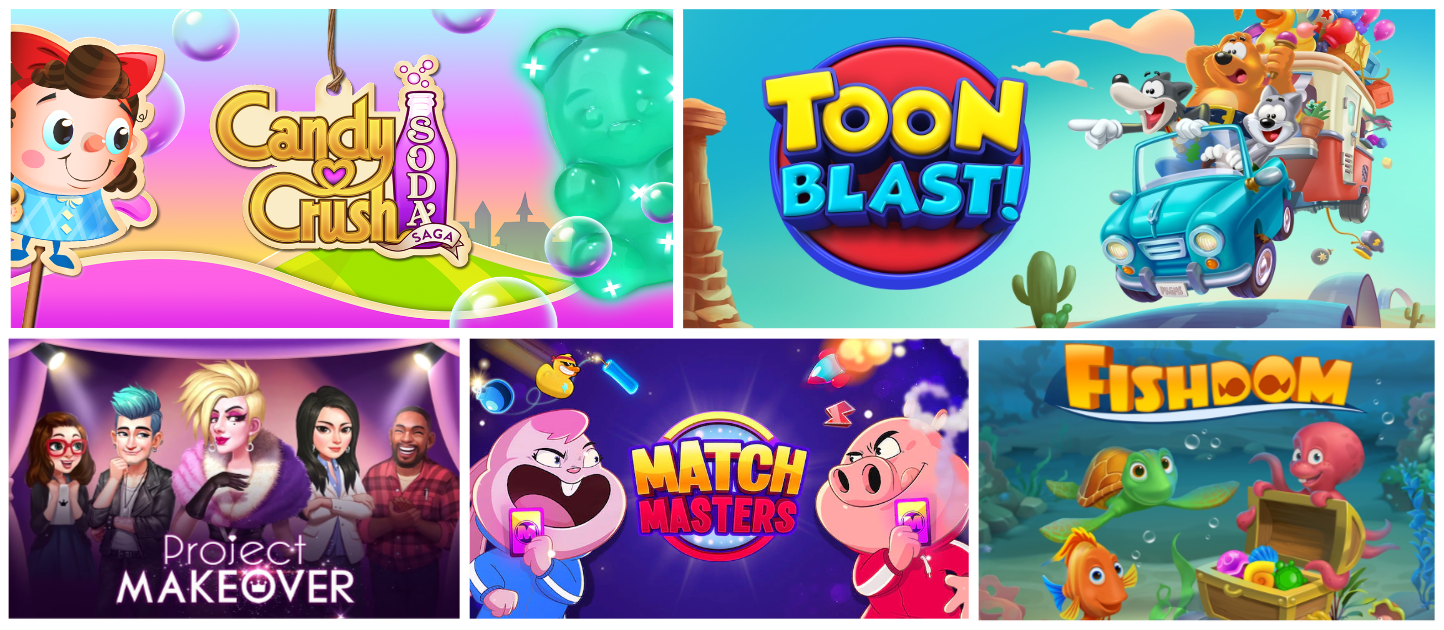 Naavik Pro recently released an epic, 106 page Mobile Puzzle Genre Report, which digs deep into top performers, top regions, notable events, and several important subgenres: Match, Merge, Word, Solitaire, Hidden Object, and Other. If at all interested in the puzzle market, this is an absolute must-read.
Today, we're sharing one section of the report — our Match subgenre analysis — for free. Not only should this section of the report catch you up to speed on all things Match, but it'll give you a taste of what the broader genre reports cover each month. Enjoy!
#2: How To Be #1 in the US App Store Without Spending a Dime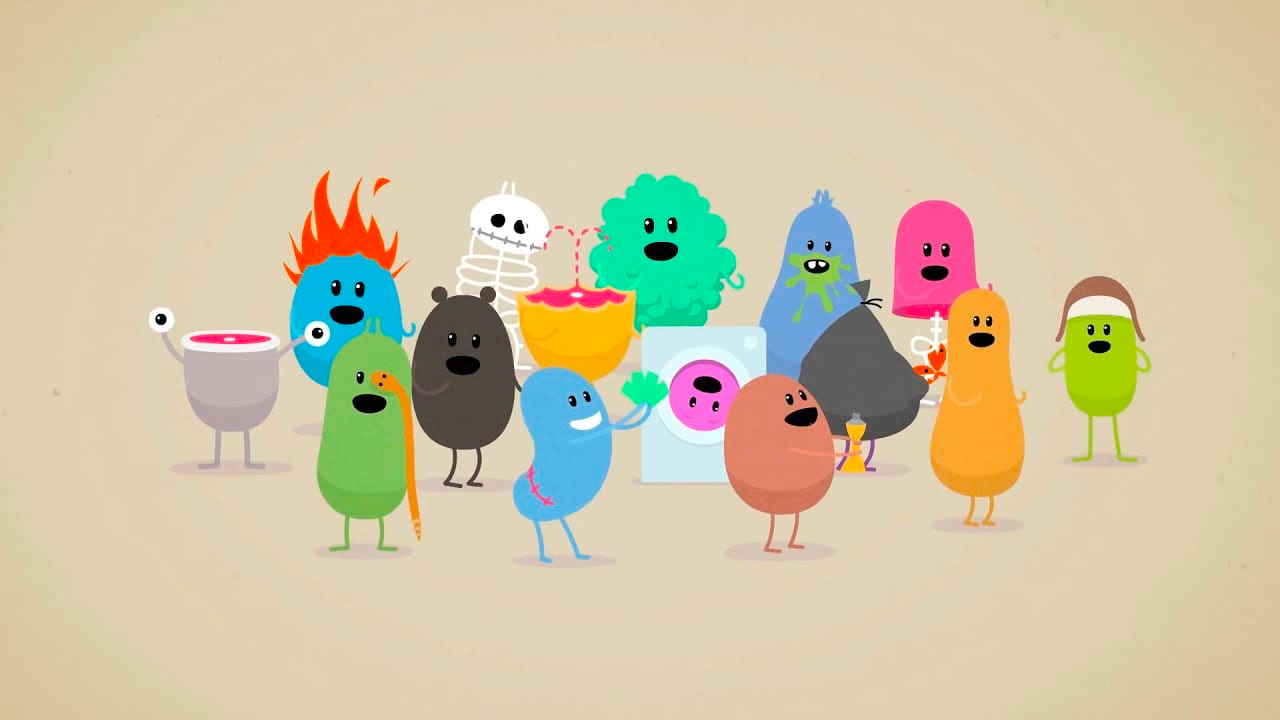 After initially being created as a rail safety campaign for Metro Trains Melbourne in 2012, Dumb Ways to Die has since become a hugely successful brand with a colossal, global following. After the original campaign video went viral on social media in November 2012, the team decided to take the animation and turn it into an iOS app. The Dumb Ways to Die game released in 2013 and invites players to avoid the dangerous activities engaged in by the various characters featured throughout the campaign.
Within the app, players can also pledge to "not do dumb stuff around trains." The activities include things like getting toast out with a fork and poking a stick at a grizzly bear. An Android version was subsequently released in September 2013.
Further, a sequel titled "Dumb Ways to Die 2: The Games" was released in November of 2014. In the sequel, there's a wider variety of challenges in each particular building, and each building has a particular theme. More sequels and spin-offs have been released since to underline the power of this intellectual property.
Notably, in October of 2021, PlaySide Studios – Australia's largest publicly listed video game developer, which has collaborated with big partners (like Disney, Pixar, Warner Bros, and Nickelodeon) and has a portfolio of 50+ titles across mobile, PC, and VR/AR – acquired the Dumb Ways to Die franchise from Metro for AU$2.25M.
PlaySide Studios also released a NFT collection called BEANS (which represents the characters from the Dumb Ways to Die game) in February of 2022 and raised $8M in the process. The BEANS NFT project is all about giving NFTs an actual use, which in this case primarily means being eventually playable in a Play & Earn game. Expect to continue seeing BEANS all around the world.
Lastly, PlaySide recently announced a deal with Netflix Games that will bring a new game called Dumb Ways to Survive to the platform.
This is a unique franchise that has lasted the test of time, but why does it matter today? What can we learn from how this franchise operates? To answer these questions, we have to take a look at PlaySide's social media strategy.
The Power of Social Media
As indicated earlier, the Dumb Ways to Die franchise is 10 years old and has a big audience. The original campaign video now has 229M views on YouTube, the Dumb Ways to Die YouTube channel is followed by 1.09M people, and, most importantly, the IP's TikTok channel has 2M followers and 16.1M likes. Since acquiring the Dumb Ways franchise in October 2021, PlaySide immediately began re-engaging with fans and looking for the right opportunities to enhance the brand and deliver new content to its growing audience. Here's where it gets really interesting.
The original Dumb Ways to Die game reached the #1 rank in the US downloads chart on Apple's App Store on February 2nd, 2023. Why is this interesting? There are no User Acquisition operations whatsoever! The team's social media activities drive all downloads; it's purely organic!
Specifically, the PlaySide social media team has been pushing a ton of content on TikTok for quite some time – but the TikTok strategy has changed over the last two months. Previously, the team published videos every two days that were longer than 10 seconds. They saw a nice boost in downloads around Christmas, but the strategy remained the same.
Things started to change at the end of January 2023 when BEANS (again, the characters from the game) started riding the dancing trends of TikTok. These TikTok video views averaged 20-30k in the middle of January but quickly increased to 150-200k, which led to a daily download increase from 5k to 15k in the US. For context, the current average Cost per Install (CPI) in the US is $4, which means PlaySide would've needed to spend $60k per day in user acquisition to get those results if it were a paid campaign.
The first few days of February have been working really well, too. The team publishes a few videos per day that are all under 7 seconds in length, and it's led to 50k+ daily installs (equivalent to $200k in daily spend).
The Anatomy of a (Potentially) Viral TikTok Video
Why is this strategy so successful? For starters, PlaySide started combining the Dumb Ways to Die soundtrack with short clips of people doing stupid things. This brilliant combo led to millions of views per video and tens of thousands of downloads – BOOM! Check out the TikTok channel to see what I mean.
Furthermore, each of the Dumb Ways to Die TikTok videos are now under 7 seconds, which guarantees a nice algorithm boost. I found out about this when experimenting with TikTok myself for my no-BS gaming podcast two & a half gamers.
Dumb Ways to Die also leverages the "save the dog" phenomenon adaptation at the beginning of the video. For context, the save the dog theme / hashtag became a viral hit on TikTok last year. Immediately, hypercasual games with this theme started popping up, and some games even implemented this mechanic into their User Acquisition creatives and directly into their gameplays (leading to lots of fake ads conversation). Clearly, the PlaySide team is monitoring all the trends on TikTok well – so kudos to them, especially since they just saved the company millions of dollars in budget spend!
Dumb Ways to Die was able to hit #1 thanks to continuous hard work, experimentation, and following trends. It took a while for the team to get where they are right now. Please don't think you can replicate PlaySide's success this easily. Months of hard work came into fruition, and we can only see the results now. That said, there's still much to learn here.
TikTok Best Practices
TikTok works on both ends - organic and paid. Even the UA performance is really good. I see 4x lower CPIs on TikTok when compared to other channels (mainly Facebook), and the quality is even better.
Some useful tips for running UA on TikTok:
Discover trending hashtags daily and use them in ads (to multiply reach). Use 1 – 5 hashtags to get closer to your target audience.
Creatives should use real-life people and situations to look like native content, but you can start with what is working best on Facebook or Google. (Check how survivor.io does creatives on Tiktok)
The ideal creative length is 7-15 seconds. Note: if you only have longer 20+ second videos, use them to start, but then focus on shorter video production.
Use the vertical format (in high quality – 720p), but the square format works well too!
Add background music to your ads to make them more enjoyable and native.
The ad copy is important since the words are metadata for the platform. Notably, the CTA is essential, and it's better to be simple and direct: "Download now!", "Play Game", "Install", etc.
Start with lowest cost bidding, and then switch to "cost cap" to control the CPI/CPA
Rotate creatives frequently, ideally every week. Minimal changes are needed (different button color, background music, length, is enough), and you can use the TikTok native video editor to produce quick and dirty iterations of your videos each week.
Elements of a quality TikTok video:
Catchy hook that grabs the attention
Quality content
Call-to-action
What are the other types of TikTok videos might go viral?
Public Interviews
Day in the life videos
Educational videos
"POV" type of videos
Product review videos
Above all, don't underestimate the power of TikTok. Publish frequently, keep it short, use hooks to grab attention, and double down on quality with humor and by piggybacking on trends. If you keep these lessons in mind, you're setting your 2023 User Acquisition efforts up for great success. (Written by Matej Lancaric. If you want to work with Matej and Naavik to level up your UA efforts, contact us here.)
Content Worth Consuming
GameCraft: "Mitch and Blake propose a framework for understanding user-generated content in games based on two central metaphors -- the playground and the stage -- representing the two ways users "create" content in games through play and performance. They discuss the rise of sandbox games like The Sims, GTA3, Runescape, Second Life, EVE Online, and Minecraft." Link
Why VR/AR Gets Farther Away As It Comes Into Focus (Matthew Ball): "The [XR] examples listed above are technically impressive, meaningful, and better than ever. But the future was supposed to have arrived by now. In 2023, it's difficult to say that a critical mass of consumers or businesses believe there's a "killer" AR/VR/MR experience on market today; just familiar promises of the killer use cases that might be a few years away. These devices are even farther from substituting for the devices we currently use (and it doesn't seem like they're on the precipice of mainstream adoption, either). There are some games with strong sales — a few titles have done over $100M — but none where one might argue that, if only graphics were to improve by X%, large swaths of the population would use VR devices or those titles on a regular basis. " Link
The Next Lightning In A Bottle (Ran Mo): "In gaming, few instances of gameplay innovation result in such "lightning-in-a-bottle" moments; most gameplay innovations tend to be incremental rather than transformative. Yet, those few "lightning-in-a-bottle" moments lead to life-changing rewards for those who can capture them: from Counter-Strike (originally a Half-Life mod), to League of Legends (originally Dota of Warcraft III), to Fortnite (originally an Arma II mod and then PUBG), to Team Fight Tactics. Since Auto Chess, the industry has been looking for its next "lightning-in-a-bottle" game. It may have found it with Dark and Darker. "
How EA Plans To Compete With Fortnite and Roblox In The Metaverse (Digiday): "Electronic Arts' Q3 2023 earnings call on Tuesday was a mixed bag for the gaming giant, but 'The Sims' was a bright point. As marketing dollars flood into platforms such as Roblox and Fortnite, EA sees its popular simulation game as its way to secure a piece of the metaversal pie…'There's no doubt in my mind that 'The Sims' will be [as big as Fortnite and Roblox] at some point,' said Samantha Ryan, an SVP and General Manager at EA who oversees studios including Maxis, the developer of 'The Sims.' To learn more about EA's plans to crank up the UGC capabilities of its games, Digiday spoke to Ryan for this annotated Q&A, supported by observations from EA's Q3 2023 earnings call." Link
🔥 Featured Jobs
You can view our entire job board — all of the open roles, as well as the ability to post new roles — below. We've made the job board free for a limited period, so as to help the industry during a harsh period of layoffs. Every job post garners ~50K impressions over the 45-day newsletter featuring period and results in 1 - 10 applications depending on the company and role.