This deconstruction is from the Naavik archives and was originally published in January 2023. This is the first time it's being released publicly.
When sitting at home during the pandemic, perhaps you remember ads about demanding homeowners popping up.
Targeting predominantly a female audience, Redecor, a home design game by Finnish company Reworks, couldn't have launched at a better time — right at the start of Q2 2020, after 16 months of being in soft launch.

In the game, players compete to achieve the best (most voted for) interior design setup in daily challenges.
The metagame consists mainly of expanding the portfolio of usable materials and thus increasing the design options for each challenge.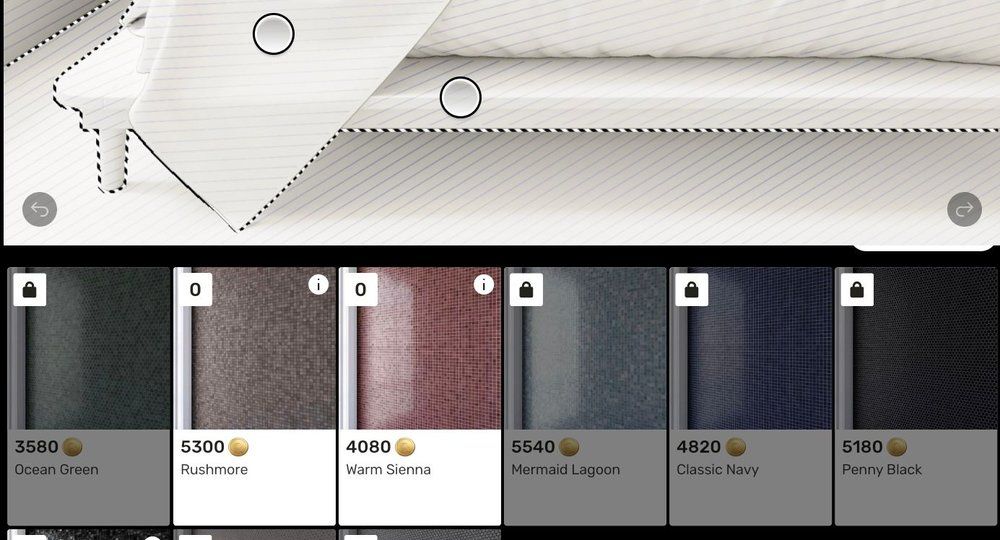 To put it simply, the more materials the player has unlocked, the better and more cohesive design options they possess. The materials are applied to surfaces selected by the content creators.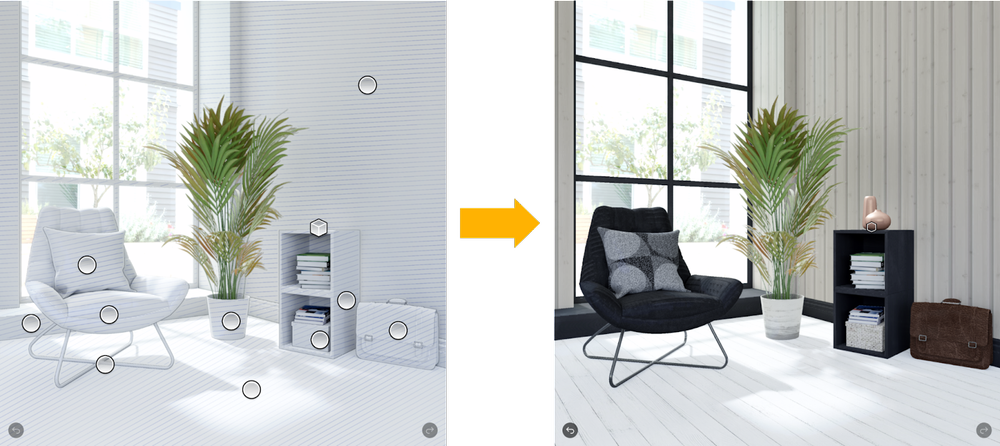 The player's goal is to reach a higher score than their competitors, either through a challenge among a pool of 10 players/designs, or a duel in which the player tries to outdo another player's design. The score is ascribed to each design through voting — a crucial "judgment" mechanic where the players cast votes on designs they prefer in exchange for one of the game's currencies.
Even when competitive decoration is an attractive and highly polished mechanic, the market isn't booming with similar titles. It's more of a niche mechanic within a niche genre. Redecor is one of three successful games of this caliber, the other two being Covet Fashion (2013) and Design Home (2016).
Redecor caused a ripple in the market, quickly rose to glory, landed a sweet over $400M acquisition from Playtika in September 2021, and has been declining since it peaked during the pandemic. A promising game with a faithful audience theoretically should be an exact fit for Playtika's live operations focus — and succeeding at this should be extra important given Playtika's dwindling valuation (see the chart of Playtika's stock below).
However, as we'll demonstrate in this deconstruction, approaching live ops and in-game economies with solutions learned from social casino games (Playtika's bread and butter) leads to diminishing returns in games with a more limited audience, a higher price sensitivity, and different player motivations — like Redecor.
In a scenario where the old players desperately need more features and new types of gameplay, and the new users are scarce due to the niche genre and rising UA costs, the developer needs to invest in the existing players and their retention. While shifting the needle of D30+ is notoriously difficult, we argue that for Redecor, a game that heavily lacks long-term progression features, finding a way to do so would have been the right direction, benefiting the players and the developer alike. Deconstructing Redecor and Playtika's steps will hopefully lead to a better understanding of systems with carefully crafted player-first economies, as these systems have the best chances of retaining players for years.
So why did Reworks agree to get acquired by Playtika?
How did the game design work before, and what changes have been implemented under Playtika's reign?
Will these new changes work, and what else lies ahead?
What can other developers learn from Redecor's saga?
This report will delve into all of this and more. Let's dig in.
A Word from Our Sponsor: Nexus
Build A Support-A-Creator Program With Nexus
Explore implementing a game-changing Support-a-Creator program with Nexus, the leading platform for live service PC, console, and mobile video games, designed for building holistic creator programs.
Through Nexus's Support-a-Creator API, live service publishers can build world-class creator programs that drive significant growth in conversion, ARPPU, retention, and LTV. Nexus has partnered with leading live service publishers like Capcom, Grinding Gear Games, Hi-Rez Studios and Ninja Kiwi to build out their creator programs by managing creator onboarding, payments, analytics, attribution and so much more.
Partner with Nexus and benefit from their expertise while implementing your own Support-a-Creator program.
In Other News
Funding & Acquisitions
Business
Miscellaneous
Our Design Consulting Services
Today we're highlighting our full lifecycle design services. This includes customised game deconstructions, core/metagame concepting, feature design, economy modeling, gameplay balancing, monetisation design, and much more across platforms and genres. Here is what one of our clients had to say.
"I worked with Naavik for over a year on our RPG and it was quite possibly one of the best consultation and cooperative design experiences I've ever had. They quickly demonstrated their expertise in ideation, documentation, communication, and iterative design. I would gladly make use of Naavik's skills again and I would encourage anyone else looking for expert game design support to reach out to them ASAP!"
-Josiah Wallace, Senior Game Design Manager at Immutable
If you'd like to learn more and engage us, reach out here! Also check out our expanded consulting service portfolio here.