Hi Everyone. Two quick notes:
First, we just changed the name of our podcast from "The Metacast" to "The Naavik Gaming Podcast" in order to keeping our branding more consistent. Just a heads up when you see that change in your podcast app.
Second, we are still collecting feedback in our annual Naavik Digest survey! Just a reminder that we'll be giving away a free month of Naavik Pro to three lucky survey participants! So be sure to click the link below and let us know your thoughts.
#1: D&D's Open Game License Debacle
There's a lot happening in the Dungeons & Dragons (D&D) world that's worth diving into. This piece will first look at Wizards of the Coast's (WotC) decision to cancel video game projects and then analyze recent updates that were announced for the open game license.
Why Hasbro Canceled Their Video Game Projects
As first reported by Bloomberg, Hasbro's WotC canceled five video game projects, including projects by independent studios such as Otherside Entertainment and Hidden-Path Studios. The Bloomberg article ironically reiterated that WotC remains committed to video games. It's likely that tough comps in mobile broadly and the poor performance of the company's third-person PC/Console RPG D&D's Dark Alliance has forced WotC management's hand on these cancelations. GI.biz first report on D&D's excitement to enter video games two years ago, but there haven't been any breakout hits since.
It's clear that WotC is in a tough transition period. Magic: The Gathering is currently suffering from an overabundance of card printing and card types, and D&D is pivoting its strategy as Hasbro wants to prioritize its digital gaming segment for higher operating margins (in comparison to its toys segment, which drive low margins). WotC has yet to find its killer use case in digital gaming, though, beyond physical tabletop role-playing games (TTRPG) or card games that leverage IP in much the same way as YuGiOh Master Duel or Marvel Snap have found success. However, D&D still has high potential for a few reasons:
An ever-expanding set of IP to draw on through the open game license (OGL)
A diverse and dedicated player-base (this also includes groups like Critical Role)
The TTRPG has been a great wedge into a broader transmedia universe
Recent Updates To The OGL Could Spell Disaster
I've also previously mentioned that if WotC fumbles the bag with D&D, the greater TTRPG ecosystem can benefit through their own use of the Open Game License — that is, players transitioning away from D&D to other royalty-free titles built using the same core mechanics as the original game.I alluded to it in my previous post on the OGL that WotC has always planned to change the nature of the OGL in favor of a more centralized-IP approach. Indeed, this D&D blog post from December suggests that big changes are coming to OGL, with D&D bringing more restrictions to their IP. D&D officially has taken a more concerted (and public) approach to this. The community is not happy about this.

Let's be clear, I get the argument why WotC might do this: more centralized IP leads to greater quality control; it also means a greater emphasis on preferred partner programs, which is testament to the backgrounds of the IP's new leadership from Microsoft (and reminds me a lot of Riot Forge's approach). On the other hand, D&D has always been a community brand in which anyone can make their own stories and adventures. The OGL has long proliferated D&D's brand through games like Pathfinder, turning the most passionate fans into stakeholders. Take that away from them (or make it less favorable) and you might also turn your community away.

I found this Reddit Thread from Paizo (a large third-party publisher on the OGL, which by the way has their own set of video games) to be a helpful framework in thinking about the potential changes ahead (a caveat: these were published 10 months ago, likely in anticipation of a custom agreement with WotC):
"It's possible and even likely that the next edition doesn't use the OGL at all but instead uses its own license specific to Paizo and the Pathfinder/Starfinder brands. It's just important to the company that they be approachable to a wide audience of consumers and 3pps; this time around the best way to do that was to continue operating under the same OGL as the first edition of the game… The long and the short of it really just comes down to the fact that Paizo is more than just a TTRPG company and is also an IP licensor and producer of an ever-widening array of products, but there are specific limits to the ways in which Paizo's products can grow, expand, and talk to each other under the OGL. I can't say for sure what decisions the company will make in the future, but I do know that operating under another company's limited license puts a glass ceiling on top of how far your own company can grow."
So, what has actually changed? The short answer is nothing yet. According to a leak and a blog post from D&D Beyond in late 2022, the proposed changes are severe enough to have put the D&D community in an uproar:
The OGL 1.0 (original) appears to be "no longer an authorized license agreement" according to the leaked language of the OGL 1.1. The OGL 1.0 gave creators a perpetual and royalty-free license, and has been around since 2000.
It's clearer that the D&D OGL only encompasses materials for use of TTRPGs (e.g a PDF). Other IP use (e.g video games) will need a custom agreement.
Any creator making over $50K in OGL revenue per year will need to report that revenue.
Any creator making over $750K in OGL revenue per year will pay royalties to WotC starting in 2024 (royalties make up about 8% of Hasbro's revenues).
OGL games funded through Kickstarter get favorable terms.
Roll20 and Fantasy Ground will be the preferred digital tabletop partners for D&D.
Many of these processes will be handled through D&D Beyond (acquired from Fandom in 2022)
Perhaps this is just a short-term reaction by the community and the dust will settle with time. Probably not. However, what's ironic to me that companies like Overwolf, Mod.io, Minecraft, Roblox, and more have all distributed hundreds of millions of dollars to their creators, but D&D has decided to become more restrictive. There seems to be a misalignment with the ethos of UGC today, what D&D pioneered with the OGL, and their future direction. Could it be mismanagement? Different priorities? Or is there a better strategy that follows the path of other UGC platforms today.

For what it's worth, I think WotC is directionally right in prioritizing IP that will drive recurring revenue through a small number of high-quality games. We've seen success in this regard with Riot Forge; however, I do think D&D's update will come at the expense of the D&D community, which could very well be a negative given increased competition in the TTRPG genre. It ultimately points toward my original thesis that other TTRPGs with their own OGLs will grow in popularity because of the creator diaspora from D&D. Who is to say another TTRPG can't grow more popular than D&D? (Written by Fawzi Itani)
#2: Weekly News Roundup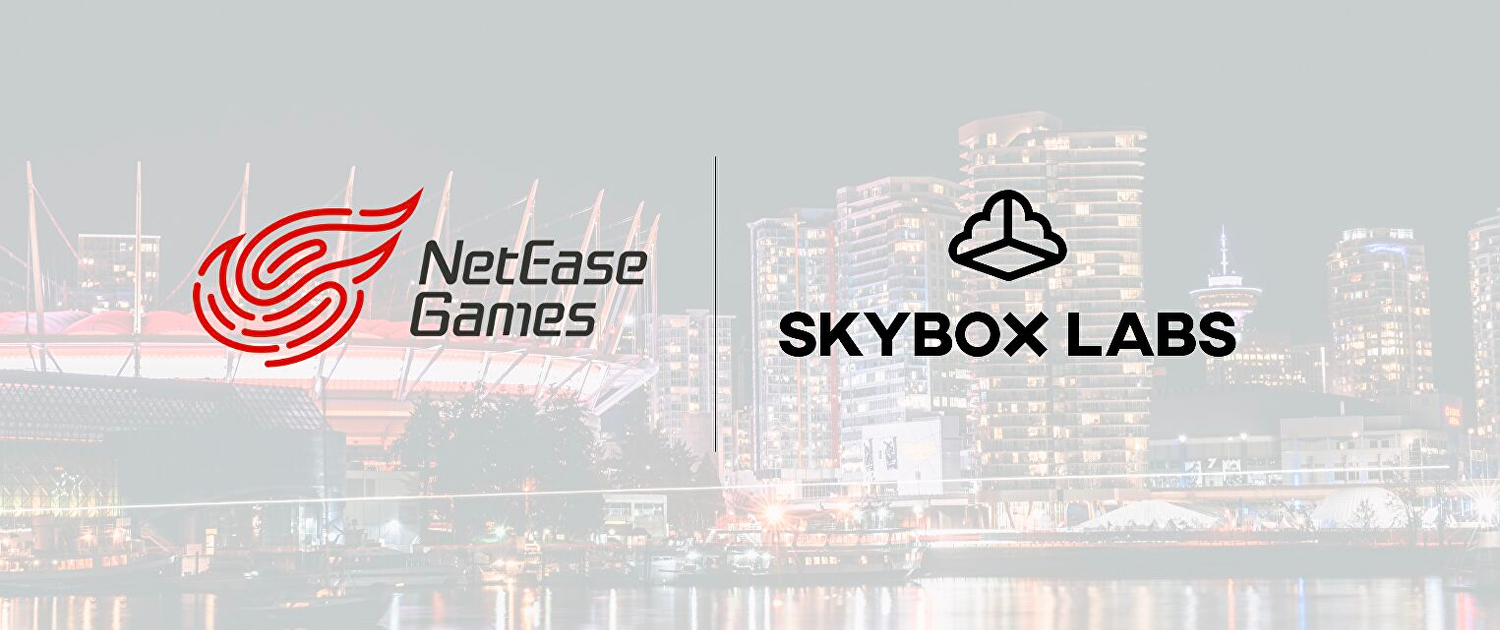 NetEase Acquires SkyBox Labs: NetEase announced it had acquired Canadian game developer SkyBox Labs, co-developer of several AAA games including Halo: Infinite, Minecraft and Fallout 76. The acquisition is the latest in a string of investments from NetEase over the last 12 months that includes the launch of several new studios in both Japan and the US, as well as the acquisition of Paris-based Quantic Dream back in August. As we covered previously, the company's macro-strategy is to set down global, homegrown roots in the West to become less reliant on both China-based revenue and Western publishing relationships. SkyBox is certainly another enticing asset for the company to hold onto, and it should improve NetEase's ability to support the development of more proprietary AAA games
China Regulators Approve 44 New Foreign Games: Chinese regulators finally approved 44 new games for domestic release. The list include games like Riot's Valorant and Nintendo's Pokemon Unite, along with two South-Korean based games (SK games have been restricted in China since 2017). With the depth of publishing partnerships that companies like Tencent have (they had five games released in this batch), I expect that this is the first in a more consistent waves of releases to come in the near future.
Epic Fined $520M For Dark Patterns: The FTC strikes again, but this time it's a massive fine aimed at Epic Games for its use of dark patterns to incentivize (or make easier) kids' purchase behavior. It's worth reading the company's official statement, because it outlines Epic's commitment to move beyond standard industry practices and illustrates the (admittedly) subjective nature of what dark patterns might entail. There's a lot of work to be done in the games space to ensure kid privacy, improve monetization practices, and to create safe spaces of play. Epic, with this fine and acquisition of SuperAwesome (the company behind the launch of 'cabined accounts'), seems to be making good strides in this direction.
🎮In Other News…
💸Funding & Acquisitions:
Embracer acquired Bloxburg, a Roblox experience for an estimated $100M. Link
NetEase acquired Skybox Labs. Link
📊Business:
🕹Culture & Games:
👾Miscellaneous Musings:
Square Enix's president's new year letter. Link
A survey on gamer preferences. Link
Vampire Survivors says mobile clones 'forced their hand' into a mobile port. Link
This Week In Naavik Pro
Next week, we're publishing an incredible game deconstruction of Marvel Snap, a new web3 gaming monthly update, and analysis on Moon Active's acquisition of Zen Match, Square Enix's continued commitment to web3 games, and PUBG's renewed focus on NFTs. And there's much more coming after that!
If interested in learning more or signing up, request a demo below.
🔥Featured Jobs