Hi Everyone. Welcome to another issue of Naavik Digest! If you missed our last issue, be sure to check out our analysis of the Japanese console market: Microsoft's struggle to break into it and how successful Nintendo and Sony have been.
If your GDC event schedule isn't full yet, our awesome partners at data.ai are hosting a Happy Hour next week on Tuesday, March 23rd from 3:00pm - 5:00pm. Click the link below to RSVP.
Fandom Gone Viral (Building Community Partnered Games)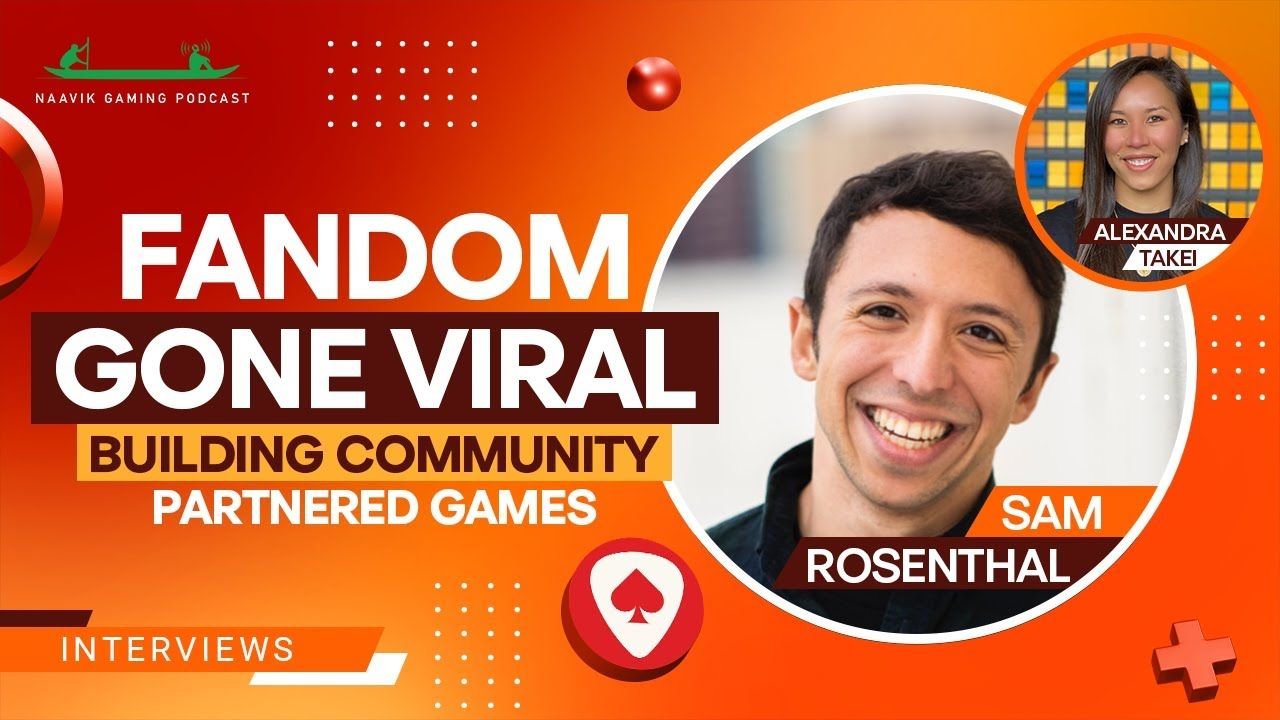 It is rare to create a truly genre defining game. Founded in 2015, The Game Band is one of these studios. In 2020, inspired by a mission to increase connectivity during the pandemic, the viral sensation "Blaseball" came to be. Blaseball is a genre of its own – hard to describe – but best put as a game in which the developers set the stage / simulation and the players and community work arduously to influence the outcomes, create backstories and art for characters, vote to change the rules, and more.
Your host, Alexandra Takei, sits down with Sam Rosenthal, the founder and CEO, to talk about an avant garde studio that is truly building alongside its community without the blockchain, the cloud, or any of the other tech buzzwords that are concomitant with the community partnered games hype.
You can find us on YouTube, Spotify, Apple Podcasts, Google Podcasts, YouTube, our website, or anywhere else you listen to podcasts. Also, remember to shoot us any questions here.
#1: Could Gift Cards Be A Gold Mine For Games?
During Roblox's earnings call last month, one quote from Roblox CFO Mike Guthrie caught my eye. When responding to a question about the reduction in cost growth quarter-over-quarter, he said: "COGS and payment processing…has been coming down as a percentage of bookings, primarily because we've been really successful with prepaid cards and other alternative payment methods that are lower cost."
After some digging, I found that the Roblox gift card is much more than just a way to package virtual goods in gift form. It's not only an integral part to the Roblox ecosystem, it's also an alternative payment method, and Roblox's gift card program has emerged as the gold standard in the mobile gaming industry. I estimate Roblox's approach to gift cards has likely saved over $60 million on platform fees paid to Apple and Google. First, let's dive into the important and role of gift cards in this ecosystem.
Bookings and gift cards: a quick accounting lesson
In the world of physical goods, gift cards are great because cash is received upfront for a service delivered in the future. While a business cannot recognize this as revenue until the goods and services are delivered, they still have the cash, which serves as a great source of working capital (particularly important for Roblox given the company's emphasis on R&D). There's also something called "breakage." Approximately 2-4% of the roughly $100 billion in annual sold cards will "break" (never be used), which means the business is getting free money. Digital goods are zero marginal cost so it's already pure profit, but the percentage of gift cards that are lost still adds accretive revenue.
You might be wondering: how do gift cards show up in financial reporting? They show up as a liability in the form of deferred revenue. Companies typically recognize this revenue when the customer uses the gift card, however digital assets are considered durable virtual items and therefore the revenue is recognized over the expected lifetime of a paying user, which in Roblox's case is 28 months.
That's important to remember because when looking at a gaming company's revenue, this will only be a fraction of the actual sales the company has already made. Most of it, if it's a growing business, is in bookings. Gift cards allow a company like Roblox to receive money earlier than they might otherwise, and a marginal amount of extra revenue in the form of "breakage," but that's hardly the biggest benefit gift cards. Rather, the biggest benefit is in avoiding platform fees, which we'll address later in the piece.
Why customers love gift cards
The oft-cited reason consumers love gift cards is that they are a delicate balance of thoughtfulness and flexibility. You can recall that your niece was playing Roblox at Thanksgiving last year, but you don't need to know much more than that.
When it comes to being a parent of Roblox gamers, there is additional practicality with a gift card. A parent can give their child a fixed amount of money to spend without exposing their credit card to unwanted charges — a story as old as the app store and as timely as Epic's FTC settlement at the end of last year. With gift cards, parents can rest easy knowing that their child only has access to the credit that they've put on the card.
It's worth noting that this can also be a form of self-moderation as 58% of all gift card purchases are actually for self use, according to Blackhawk Network. One might think that better spend moderation could lead to less spend. However, it turns out that gift cards actually serve as a delightful marketing vehicle and an excellent way to spur spending on the platform.
How gift cards became 30% of total spend on Roblox
The majority of players never spend any money in the games they play. For example, according to data.ai, about 70% of mobile Roblox players never spend any money. To combat this, a common monetization tactic in the gaming world is to give free players premium currency in order to get them spending.
The idea is that once players realize how good it feels to spend money in-game, they will be more likely to make the leap from non-spender to spender. Don't take my word for it, just take a look at how sticky becoming a spender on Roblox is.

The average monthly repurchase rate has increased from 78% at the start of the pandemic to 92% last quarter with new spenders being added at a consistent clip of 2 million to 2.7 million per quarter. For kids who have never spent money on Roblox, gift cards serve as a great way to convert them to spenders. Take it from one grandmother who was unexpectedly drawn into repeat purchases of $200 in gift cards to satisfy her four grandchildren, re-upping those cards "countless" times over a six month period. This is no anecdotal story, mind you. According to transaction and email receipt data from YipitData, almost a third of all Roblox's bookings in the U.S. comes from gift cards. Yes — one third.
Avoiding Apple and Google's 30% fee
If you've ever purchased a Roblox gift card, you might have noticed that the company offers free virtual items with redemption. That incentive serves as a gentle nudge for players to head to the Roblox website and purchase a gift card rather than purchase Robux in the Android or iOS app.
To understand just how much Roblox is saving, we have to calculate the company's fees from this alternative method, which is managed by their gift card provider, Blackhawk Network. As of its SEC filing in 2016, Blackhawk Network appeared to charge 7.6% in commission fees, as the company reported $1.2 billion in commission and fees off of $16.6 billion in transaction volume.
On top of this, Amazon.com charges a 20% referral fee on their gift card sales. When combined, 27.65% comes close to Apple's fee, so this is unlikely Roblox's preferred option unless both Blackhawk and Amazon have been willing to negotiate lower fees for one of its best performing gift cards.
While it looks like the vast majority of Roblox gift cards sold are virtual, it is worth noting that physical stores will take an estimated 5% of the transaction value. That suggests these physical gift cards are a much more profitable option for Roblox than selling on Amazon.com.
But, there's also a reason why Amazon can take such a large cut — according to YipitData email receipt data, the company makes up over 70% of Roblox Gift cards sales. Thus, there may be no escaping these high, albeit less, platform fees.
The lowest cost transaction would be for a gift card on Roblox.com where the company only has to cover a 3% payment processing fee (note that this is in the U.S. and international payment platforms like CodaPay can charge as much as 15%), but again this is only a fraction of total gift card bookings.
When we add up all our insights so far, we can roughly estimate that Roblox saves over $60 million in platform fees that might have otherwise been paid to Apple and Google.

This is a big deal when you consider that Roblox's Adjusted EBITDA last year was $356 million, a 21% increase to the bottom line.
Takeaways for the broader game ecosystem
To summarize this case study, gift cards are an important mix of:
Customer value in the form of better control of spend.
Marketing in the form of converting non-spenders or even non-customers into spenders via gifting.
Cost savings in the form of more favorable fee structures to the tune of potentially $62.5 million in the case of Roblox.
While Roblox is particularly well suited for gift cards given that it is a platform with a wide range of purchase options, robust gameplay and economy, many other game companies offer gift cards in various forms. Blizzard has a gift card that can be used across its portfolio of games, whereas Rock Star and Riot offer gift cards that are game-specific to GTA, Valorant and League of Legends.
While the stereotype of gift cards is a market scheme, hopefully this case study demonstrates that there is a gold mine of cost savings in driving players to purchase gift cards to avoid platform fees. Admittedly, there is more friction with gift cards, so in-game purchases still play an important role. But giving small nudges like a free cosmetic item when redeeming a gift cards are great ways to start pushing players to cheaper forms of spending. (Written by David Taylor)
#2: Who Will Replace the Declining Giants?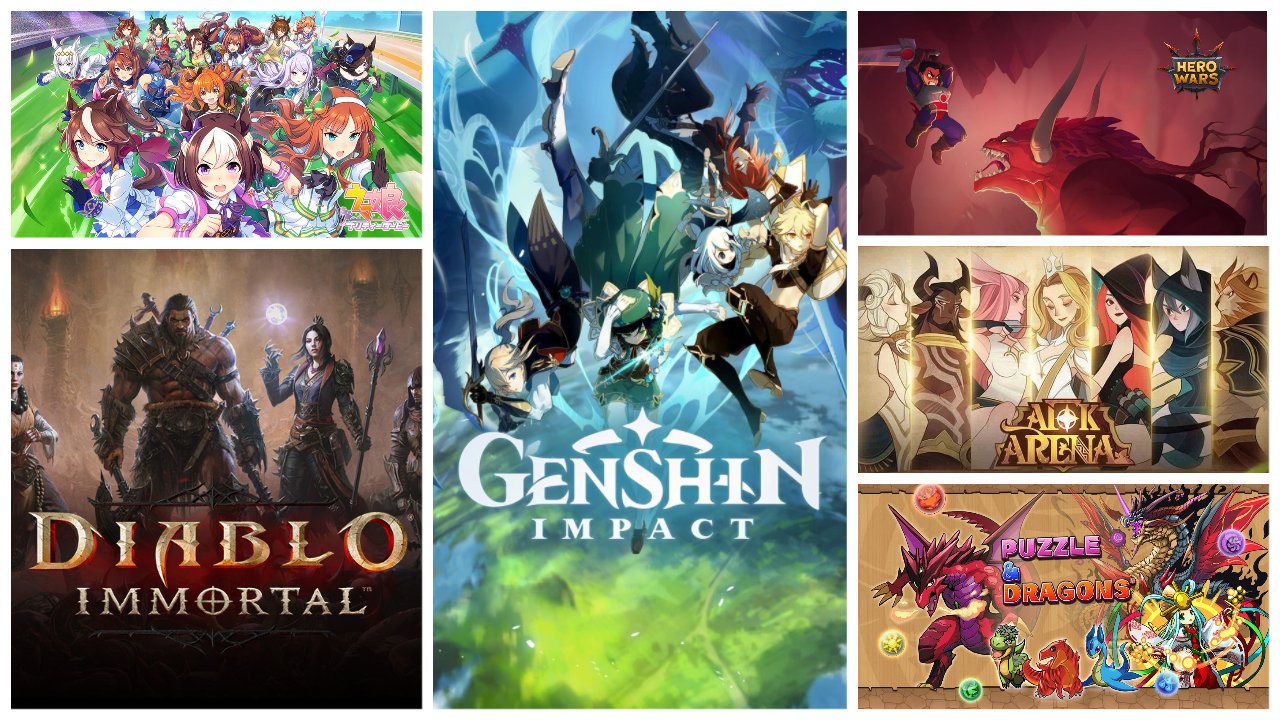 This piece is a preview of an mobile genre report written by Jordan Phang for Naavik Pro's F2P subscription. To read the full piece, along with our other Naavik Pro content, request a trial now.
We know role-playing games (RPGs) as the genre that punches well above its weight, having strong revenue despite relatively low downloads. When taking the top 1,000 games by revenue for 2022, RPGs had the highest RPD and were second in terms of average time spent per user. Of course, this isn't very surprising given how RPGs cater to a purchase-heavy, mid-core audience and enable heavy spending through deep meta systems and powerful monetization mechanics.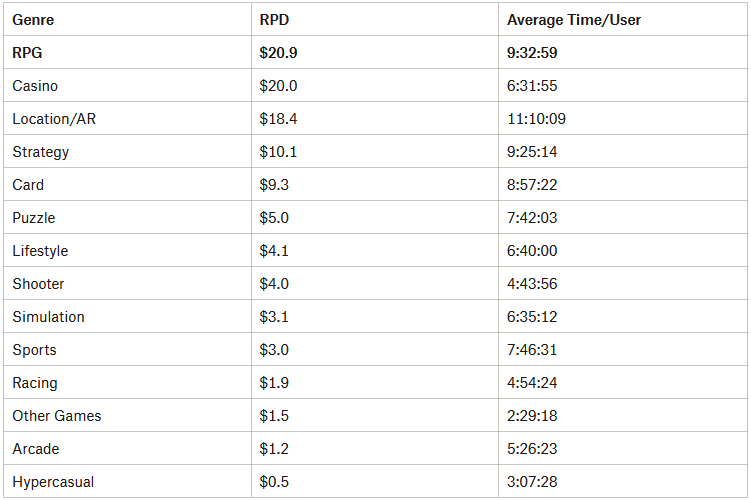 It's clear RPG players are some of the most committed and monetizable across all genres, so the question now is how Apple's App Tracking Transparency (ATT) has changed the game for mobile RPG publishers. We'll be covering this and more as we go through the trends, movements, and highlights of this significant segment.
Downloads
Over 2022, RPG downloads were up 5.2% year over year (YoY), which follows the same pattern of downloads growth we've seen in the previous two genres we covered (Shooters and Puzzle). Unlike those two genres, RPGs didn't suffer the sudden and drastic drop in YoY growth in Q2 of 2021 when ATT was released. Instead, downloads were already in the doldrums even before ATT, but then recovered in Q3. What gives?
A large part of the boost in Q3 of 2021 came from newly released games — those launched in Q3 2020 and later — and their corresponding launch user acquisition (UA) campaigns. Examples include Marvel Future Revolution (Netmarble), the international versions of Ragnarok X (Nuverse), Harry Potter Magic Awakened (NetEase), Punishing: Gray Raven (Hero Entertainment), Shadow Fight Arena (Nekki), and the Android version of Slapstick Fighter (Cybernate). As seen below, downloads of these titles peaked around August, a metric which mirrored the number of paid downloads.
The Q3 2022 download spike is due to a combination of three game launches (Diablo Immortal, Tower of Fantasy, and Dreamdale) and scaled up UA campaigns (X-Hero). Together, these games contributed almost 100% of the quarter-over-quarter downloads growth of 24.7 million.
While the new game launches and accompanying UA launch campaign make for pretty standard operating procedure, the scaled up UA for X-Hero is an interesting one as it was actually launched all the way back in 2020. We'll be taking a closer look at this game, and why it suddenly exploded two years later in the upcoming idle RPG section.
While these new game releases explain the download spikes and general growth of downloads, on the micro level, we need to ask ourselves, "What about ATT?" How has it impacted RPG downloads? The chart below tracks the number of paid downloads for the top 100 downloaded RPGs of the past two years, split by platform. Here, we see a pattern: a dip in paid downloads for Android and iOS in Q4 of both 2021 and 2022.
While the Q4 2021 dip looks particularly bad on Android, percentage-wise, both platforms lost a very similar amount quarter over quarter (a decline of 34% for Android and 32% for iOS). Part of this dip looks to be driven by the end of UA campaigns for the newly released games Ni No Kuni: Cross Worlds, Marvel Future Revolution, and Ragnarok X.

Besides those three games, which were responsible for around 35% of the quarterly dip, there weren't any big outliers to explain the decline outside the fact that many games also reduced UA spend over that period. That indicates it could be a market-wide effect like an increase in CPI. The same pattern of falling paid downloads in Q4 can be expected seasonal behavior — as according to our UA expert Matej Lancaric, CPI tends to increase toward the end of the year due to greater competition for installs, partly coming from non-game sources like e-commerce and brands.
Content Worth Consuming
Pro Ludo — On Behalf Of The Game (Stanford's Non-Disclosure): "Through a combination of memory lane and fact spitting, I hope to revolutionize the way you perceive gaming and its value to a person's identity — their dimensionality. If I'm lucky, maybe you'll ask yourself, 'Why am I not a gamer too?'" Link
How Sony Is Blending Games, Movies, And VR (VentureBeat): "To Jake Zim, senior vice president of virtual reality at Sony Pictures, this is a unique point in time in the history of gaming. He started diving into VR eight years ago, and it's nice to see some pay off with new generations of headsets and increasing sales of VR titles. Now the walls are coming down between VR, games, movies and other media. It's like a single ecosystem." Link
Games Journalism And The Market Dynamics Of The Esports Industry (Game of Life): "Alex Lee is Digiday's senior games and e-sports reporter. We talk about the evolution of the e-sports industry, games journalism, and the business and money around the games industry. Since Alex was a Super Smash Brothers tournament player, of course, we have to chat about all things Smash." Link
Why Mobile Game Studios Are Increasing The Prices of IAPs (GameRefinery): "There's no hiding from the fact that the mobile game market is facing challenging economic conditions. This is for a multitude of reasons, from post-pandemic changes in player behavior and a drop in consumer spending to the impact of Apple's ATT causing the mobile market to decline for the first time in over a decade." Link
🔥Featured Jobs
You can view our entire job board — all of the open roles, as well as the ability to post new roles — below. We've made the job board free for a limited period, so as to help the industry during a harsh period of layoffs. Every job post garners ~50K impressions over the 45-day newsletter featuring period and results in 1 - 10 applications depending on the company and role.