June marked yet another month of slow downward trends in many areas of web3 gaming, with a degree of resilience persisting within the sector.
As a whole, Unique Active Wallets (UAWs) largely remained stable in June compared to May. More specifically, casual games continued to drive more significant increases, while more transaction-driven (and bot-heavy) games experienced slow declines in UAWs last month. Should high-quality web3 games release this year, there are a robust core of web3 players who will, at the very least, trial the game. However, there doesn't seem to be any indication that web3 is attracting new players in the interim.
Secondary market transaction volume for NFTs continues to fluctuate between different blockchains as enthusiasm for individual projects swings, but overall sentiment remains subdued. This past month, we witnessed rapidly cooling enthusiasm around Bitcoin NTFs, which resulted in a major drop in the "Other" category (as seen in one of our charts below) and lowered overall secondary transaction numbers. It's also worth noting that most of the transaction volume here remains non-gaming related, so it's tough to truly gauge the impact of gaming NFTs on the market — at least in the present. While not the top spot for volume this month, Yuga Labs continues to command many game-related NFT transactions, primarily due to the increasingly fragmented nature of its Otherside project.
Fundraising also continued its anticipated downward trend, though some web3 game studios and game-related projects still managed to secure investments. This trend is unlikely to shift positively anytime soon, but with several venture funds still needing to deploy capital and talented entrepreneurs still building, Naavik doesn't expect investments here to dry up fully. That said, as valuations fall, money becomes harder to raise, and mass market traction looks farther out, we're starting to see developer interest wane while other projects are starting to lose runway. The best companies will still find ways to raise cash, as seen with Illuvium last month and Mythical Games this month. Unfortunately, not every company will make it through the bear market unscathed, and the list of shuttered projects will likely start to add up.
On a more positive note, there is a slow momentum building for web3 games on mobile, as well as on the Epic Games Store and in Asia. Game developers are starting to find methods to release on iOS that Apple isn't blocking alongside Android releases seemingly unhindered by Google (see our recent write-up on mobile web3 here). Epic Games Store has been receptive to web3 games as well as enabling self-publishing which has led to a quickly growing catalog of web3 games discoverable by traditional gamers. Asia, particularly Japan and South Korea, have consistently demonstrated interest in advancing web3 games, backed by major game publishers such as Nexon and Square Enix. Remarkably, in Japan, support for NFTs has extended even to the country's Prime Minister. It will take some time for the effects of these developments to end up in our monthly data, but we anticipate there will be at least some areas of potential growth in 2023.
Now, let's dive into June's notable game releases, UAW stats, transaction trends, and funding announcements.
Notable Releases
No major games went live in June, but there were some smaller releases of note:
Crypto Unicorns launched "Unicorn Party," which is intended to be a series of mini-games playable on mobile and browser. The intention is to provide more ways to play with Unicorn and Land NFTs to help expand the reach of the IP. The current game mode for Unicorn Party is called Bumpercorns and is a real-time multiplayer PvP game attempting to bump other unicorns out of the arena. The game is playable both with and without a Unicorn NFT to allow for a broader audience. Bumpercorns seems to borrow from the IO style of games in which knocking out other players grows one's own strength to create snowballing situations. This isn't the first time Crypto Unicorns has announced or released smaller games to keep players occupied while attempting to expand and finish the main Crypto Unicorns farming-based game. Jousting is also live and available as part of the main game.
Heroes of Mavia, a mobile base-building PvP game with similarities to Clash of Clans launched a closed beta at the end of June. It began by opening access to landowners and also enabled others to apply for the waitlist. While this isn't a full public release, it's the first real semi-public taste of the long-in-development game that has gone through some big revamps mid-development, like switching from 2D to 3D art assets. Initial reactions are positive, but that's to be expected when stakeholders are involved, as the value of land depends on future player interest.
Unique Active Wallets
DappRadar data reveals a slight decline of just -2.4% in the number of UWAs in June. Most games in the top 10 witnessed a change of 10% or less in their UAW count, contributing to general stability — even if at a small scale. Although some games experienced impressive gains of 70% or more, these weren't sufficient to elevate the overall UAWs above May's numbers.
Interestingly, this month marked the first time Axie Infinity fell out of the monthly top 10 games by UAWs after suffering a nearly 12% drop (to 64,000 UAWs) over the course of June. Benji Bananas also saw a significant plunge of nearly 70% in its monthly UAWs count. Unlike previous months, there were no surges in on-chain activity, signaling a total loss of interest.
As a reminder, UAWs are not a perfect indicator of a project's user base. A user can have multiple wallets, potentially overestimating actual user activity. Conversely, a user can play a game but not transact with a blockchain over a period of time — potentially underestimating actual user activity. Bots are also common across many web3 games as a result of the inherent financial incentives of P2E games and will show up in UAW numbers.
Top Games by Unique Active Wallets
Transaction Volume
This month experienced a slight 4.6% decrease in secondary market transaction volumes. As usual, some networks experienced increases, some decreases, and some remained close to their May figures — but a major reduction in Bitcoin NFT volumes contributed significantly to this overall decline.
Bitcoin registered a 44% decline in secondary trading volume, falling from $195.7 million to just $110.2 million, as enthusiasm for the new Bitcoin NFT technology waned. Entering July, the figures suggest a potential further drop, indicating that the novelty has lost its luster. Given that Bitcoin isn't a network for dapps or games like most other post-Ethereum networks, there's little long-term purpose for Bitcoin NFTs without another significant shift. Bitcoin maximalists may engage with NFTs on the network, but mainstream appeal seems unlikely in the long run.
Ethereum mostly rebounded from last month's dip, posting a 13.5% increase to $404 million for June. This places it slightly below April's $432 million and closer to the figures for November 2022. The recovery is largely due to non-gaming NFTs, as Yuga Labs Otherside-related NFTs suffered a hit in June, while Sorare helped to boost the numbers slightly. From a gaming perspective, Ethereum is expected to stagnate, as even games formerly focused on Ethereum NFTs, like Champions Ascension, have been transferring their NFTs over to Polygon.
Immutable faced a 6.75% loss in volume due to waning interest in many previously popular projects like Blocklords, Illuvium, and Undead Blocks. Gods Unchained, on the other hand, helped make up for much of the lowered volume as the game continues to build up interest and trading volume this year after Immutable gave it more focus than it did last year. There was still some interest in another trading card game on the platform, Cross the Ages, but it also suffered a decline last month. Immutable may be able to drive a lot of future volume around Guild of Guardians if it can deliver on recent game changes and release in a timely fashion.
Flow maintained its gradual decline, due mostly to its reliance on sports collectibles like NBA Top Shot. Dapper Labs hasn't managed to do much recently to reverse the network's course. Given the importance of network effects, Flow's outlook is grim.
Solana achieved a 51% increase in secondary volume this month, a figure that might appear impressive but merely indicates a bump from $44.9 million to $67.6 million. This places June's numbers still below April's $85 million. Solana has yet to make substantial inroads in gaming, and this volume almost entirely represents inexpensive art NFTs circulating on the network.
Polygon's volume fell 31%, from $36 million down to $25 million, due to the absence of compelling NFTs trades on the network. Ethereum continues to capture a portion of the game NFT volume from games that will be on Polygon, while consistent Polygon NFTs, like LAND on The Sandbox, have temporarily stagnated. There are a number of games slowly moving toward launch on the network, and we anticipate this could help revitalize the network. However, even with popular games, secondary trade volume depends on a reason to trade the NFTs, which varies by game genre.
As a reminder, Cryptoslam only accounts for NFT volumes in the secondary market. It also only includes data on the following blockchains: Ethereum, Solana, Avalanche, Ronin, Flow, WAX, Polygon, Panini, Tezos, Palm, Cronos, Fantom, Waves, BNB, Theta, Cardano, Arbitrum Mythos, Bitcoin, Immutable.
Top Games by NFT Transaction Volume
Gods Unchained recorded its highest-ever secondary market transaction volume in a single month at $23 million, slightly exceeding the previous record of $22.2 million in October 2022. To provide further context, the daily unique buyer count typically ranges from 1,000 to 1,400, and the average individual sale is between $80 to $100. Also, if Immutable is still imposing its standard royalty rate, then that $23 million in monthly volume corresponds to between $115,000 and $1.15 million in revenue, depending on the card quality. The recent surge in volume seems to be due to a combination of significant meta shifts from a balance patch in May; revamps of the game's UI and systems including its deck builder; and launching on the Epic Games Store. Immutable also implemented a daily earnings system last fall and has put a renewed focus on improving and growing the game, all of which seems to be paying off. The eventual launch of the mobile version may also lead to a big increase in secondary volume.
Sorare, the NFT-infused fantasy sports platform, also maintained its relevance in secondary volume through its trading card transactions, which now incur a 5% marketplace fee. This means that the $11.5 million in volume translates to $575,000 in revenue — in addition to the revenue from new card auctions, which are sold in Ethereum. Due to the game's seasonal sports focus and lack of significant competition, it stays relevant, though individual sports seasons in soccer, baseball, and basketball can lead to fluctuations in transaction volume. For more insight into the company and the game, we recommend our recent podcast with Sorare and writeup on the game's economic sustainability.
HV-MTL — the mech NFTs that were a byproduct of Yuga Labs' previous Sewer Pass/Dookie Dash game competition — managed to compensate for a mostly weak June with substantial volume in the last three days of the month. The sudden surge was due to the HV-MTL Forge game that launched on June 29th, which prompted a rapid change of hands for a few days. The actual game, described by Yuga Labs as "a game that starts as a casual world builder and pet game and ends as a competitive dungeon crawler," is a bit unusual. It's too early to predict the game's longevity, but Yuga is gradually venturing deeper into actual game development rather than just art NFTs backed by celebrity endorsements.
The rest of Yuga's NFT portfolio didn't fare as well as HV-MTL. Otherdeed land, Otherside Vessels, and Koda NFTs all mostly fell by around 30 to 40%. The original BAYC NFTs saw an increase from $41 million in May to $49 million in June, but this is considerably below the highs of the past. Yuga may be spreading itself too thin, but it's likely still earning decent royalties from the various projects. With an assumed 10% royalty of $16.5 million from the combination of Otherside-related projects, that would be $1.65 million just for June.
TOPIA Worlds may appear to be a new entry at No. 10 this month, but it's actually just a rebranded NFT Worlds, which was forced to rethink its plans due to Minecraft's NFT policy change. The platform evolved from leveraging Minecraft to becoming a new creation "inspired by Minecraft." Despite Mojang's reluctance to associate NFTs with Minecraft, there's a clear interest in the concept, as evidenced by the $851,000 in secondary market transactions in June and $794,000 in May. The NFTs represent worlds that can be built upon, and unlike the typical virtual world land, there will likely be numerous Minecraft-like gameplay loops to offer players something to do. However, given that the actual game has yet to be released, current transactions are mainly speculative trading, and the platform's success is far from guaranteed.
Fundraising Events
June witnessed a continuation of the ongoing decline in web3 gaming-related funding. After experiencing a 22% month-over-month drop in May, there was an even steeper 41% drop in June. However, the silver lining is that most of the funding was directed toward games, as opposed to general blockchain or financial infrastructure.
It's crucial to mention that while Mythical Games' raised a reported $37 million, this is a continuation of a $20 million round led by Scytale Digital, first reported in April, which has not yet fully closed. Due to the reported success (at least in terms of downloads) of its recent NFL Rivals mobile game, Mythical Games was likely able to increase the round with new participation from ARK Invest, Animoca Brands, PROOF, and more. Furthermore, Mythical has been diligently working on its Mythos blockchain, which the investment will undoubtedly assist.
Game developer Pixion managed to secure a respectable $5.5 million to expedite the development of its Fableborne web3 RPG. With a team consisting of developers from a variety of AAA game studios, this investment is a seemingly safer bet than some of the early web3 funding rounds for far less experienced teams. The game had a pre-alpha run in September 2022 and initiated its fourth closed playtest on June 28th.
HyperPlay drew in a significant $12 million funding round for its web3 game launcher and wallet connector. As per the HyperPlay game page, it already supports 46 web3 games across Windows, Mac, Linux, and browser platforms. HyperPlay is designed to simplify wallet connections for games and astutely supports the Epic Games Store, which has been accumulating a substantial collection of web3 games to date. HyperPlay also had a robust presence at the recent 3XP web3 game conference, which may have facilitated in-person discussions to support more games.
Gensyn secured a substantial $43 million Series A to develop pay-as-you-go AI tools and its Layer-1 proof-of-stake blockchain based on the Substrate protocol. However, it's unclear how exactly the AI service integrates with its blockchain at the moment. It is not surprising that a16z led the round, given its recent focus on AI investments. With various AI platforms emerging due to the success of OpenAI's ChatGPT, it's likely game developers will rely on a service or middleware to provide any desirable AI benefits that aren't typical gameplay-specific, such as dialogue.
Both Connext and Neutron are working at the multi-chain blockchain layer, with Connext Labs developing a multi-network blockchain protocol that it's marketing as the "HTTP of web3," while Neutron is building a Cosmos-based smart contract blockchain that supports multi-chain connectivity. As it becomes increasingly challenging to gain market share with new isolated Layer-1 blockchains, there is a definite rise in the funding and development of cross-chain solutions. While games are unlikely to become multi-chain most of the time, the ability to work across chains with other dapps and games presents potential for various forms of interoperability. This, of course, assumes a multi-chain world, while there is a very real possibility that blockchains may consolidate into a small number over the long term.
As we cross the halfway mark of 2023, it's also worthwhile to examine the broader context of funding on web3 projects. To this end, we've updated the month-to-month funding chart for the last year and a half. As you can see, June sits at the second-lowest funding point, with December 2022 hitting an all-time low of $95 million. Given the general decrease in tech funding and the fact that many VCs have moved onto funding AI, it's unlikely we'll see any significant upswings back to 2022 numbers in the near future.
---
Naavik has helped 250+ games teams with game & economy design, market research, user acquisition, and more. If interested in how Naavik can help your team, make sure to learn more and get in touch.
Also, a big thanks to our Open Gaming Research Initiative partners for helping support Naavik's free research. Learn more about them here.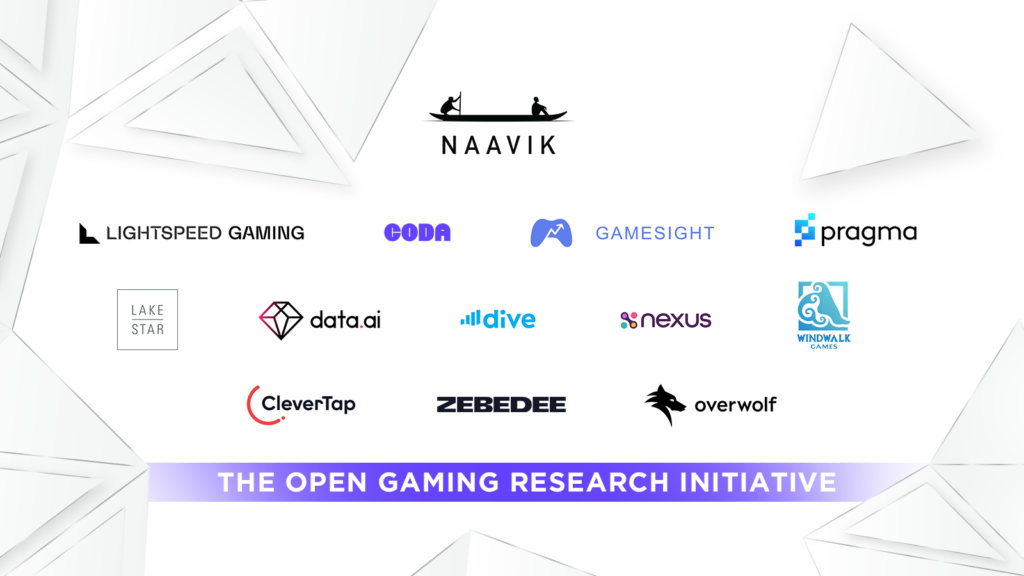 Don't Miss Future Deep Dives!
Sign up to receive the best games industry research, straight in your inbox.